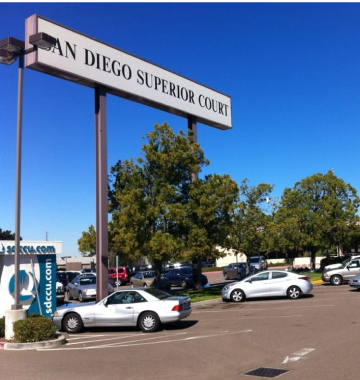 8950 Clairemont Mesa Blvd, San Diego, CA 92123
Traffic and Juvenile Infractions are in this facility. Office hours for
Traffic matters are 8:30 a.m. to 4:00 p.m. Monday through Friday,
excluding court holidays.
Traffic - Minor Offense Information
(858) 634-1800
(8:30 a.m. to 11:30 a.m.)
For specific department calendar telephone numbers, see the list of current departments.
Directions
From Highway 15
Take the Clairemont Mesa Blvd. West off ramp.
From Highway 163
Take the Clairemont Mesa Blvd. East off ramp.
Parking
Parking is available around the courthouse. Please park in designated 'public' areas.