Family & Children
(FLOW)†† Family Law Facilitatorís Office Online Workshop Reservation System

Donít have time to wait in line?† Schedule an appointment online, download the required forms and receive a checklist for the following Family Law Facilitator workshops:



Divorce, legal separation, nullity
Request for Order (custody/visitation, child support)
Finish My Case (settlement agreements, default judgments, service of process questions)
Visit https://iflow.sdcourt.ca.gov to schedule your appointment.
See the Court Reporter Information page for information about court reporter availability and policy for official reporters pro tem.

Family law is the term generally used when referring to actions for divorce, legal separation, annulment, paternity, child custody, visitation, support, domestic violence, and family related issues. Court hearings on these types of issues are heard in Family Court.
Divorce, Legal Separation, or Annulment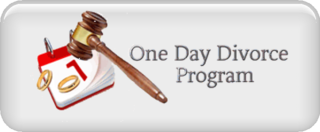 Persons wishing to terminate their marital or domestic partner relationship may file for divorce, legal separation, or annulment. Issues of child custody, visitation, support, and property division may also be resolved in those cases.
You may be eligible for the One Day Divorce Program which assists parties with divorce cases filed in downtown San Diego Central Family Court to finish their case and get a final judgment. Click the following button to learn more about this program.
Paternity
Parents who are not married may file a parentage (paternity) action to establish the existence of a parent-child relationship. Besides determining the existence (or non-existence) of a parent-child relationship, issues of child custody, visitation, and support may also be addressed.
Domestic Violence
Persons involved in situations where violence has occurred between them and a person they have had a close personal relationship with, may apply for domestic violence restraining orders in Family Court.
Self Help Services
Family law cases involve serious, and often†complex, legal issues. You should consider consulting with a family law attorney before you make the choice to represent yourself. If you decide to represent yourself and need general legal information or help in filling out court forms, self help services are available through the Family Law Facilitator's Office.
| | |
| --- | --- |
| | Monthly payments for fees may be submitted by credit card through the online payment system. Enter the case number exactly as printed on your Payment Notice, and your date of birth as instructed on the online payment link, by the due date. Failure to make timely payments as ordered by the court may result in a referral to a collection agency for any unpaid fees, and/or in a dismissal of your case. |